Netflix, Inc. (NASDAQ:NFLX): Current Price: $99.20
Netflix has acquired the rights to eight Time Warner (NYSE:TWX) TV shows, influencing Cantor to view the deal as a good move for Netflix, since it now will have the ability to limit distribution of the shows to competitors along with increasing its lead in the serialized drama category. The firm keeps its Buy rating and a $110 price target on the stock.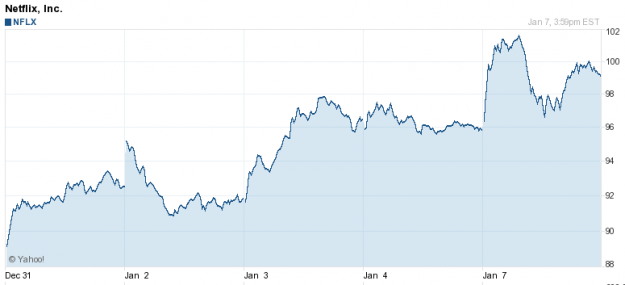 Save time and make money with our LOWEST ADVERTISED PRICE EVER to help you achieve your financial goals in 2013. This is a LIMITED TIME OFFER, so get your Stock Picker Newsletter now!