Audi (VLKAY.PK) has been teasing its latest large sedan variant, due to be revealed at the Frankfurt Motor Show later this month. Ram (FIATY.PK) trucks, Dodge, and Cadillac (NYSE:GM) also have new models around the bend.
Hyundai and Kia have run into cold-weather problems, among others — while Fiat has hit headwinds with its new electric 500e runabout, Ford (NYSE:F), in the meantime, is giving its new F-150 Tremor some track time this weekend.
Here's a smattering of stories from the auto industry this week. From anticipated new releases to recalls, these are some of the most notable stories turning heads.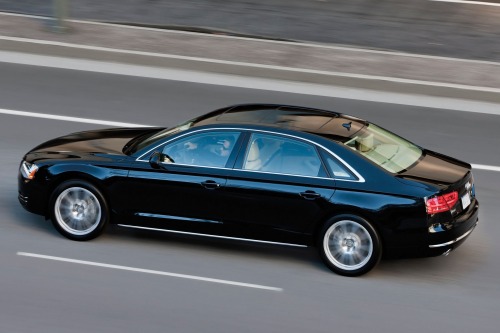 1. Audi
Audi has been offering tantalizing details regarding its upcoming 2015 A8 and S8 large sedans, which are due to be revealed in full on August 21st at the Frankfurt Motor Show. The latest tease is a picture of the car's new matrix LED headlight, which follows two teaser videos released last week. "In the new Audi A8, the turn signal light consists of lighting elements that illuminate in a defined sequence," Audi explains. "This makes it easier for others to perceive the driver's turning intentions, even under difficult conditions."
However, the turn signals are probably the least innovative part of the whole assembly. "In each headlight, 25 light-emitting diodes generate a highly variable high-beam light," Audi continues. "When the on-board camera detects other vehicles ahead, the Audi Matrix LED headlights mask the relevant sections of the high-beam by dimming or shutting off individual diodes. Very bright illumination is preserved in the remaining zones."