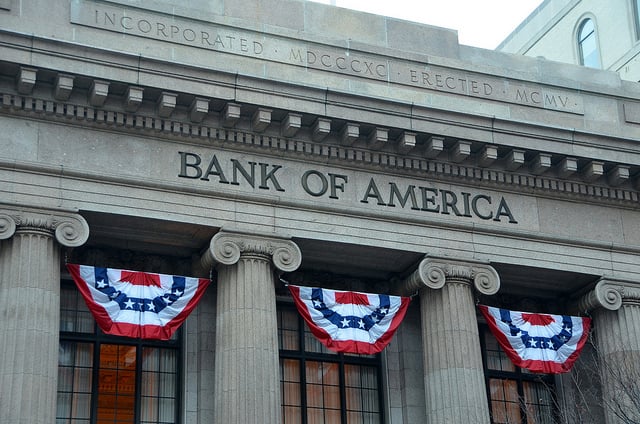 Bank of America Corp. (NYSE:BAC) is continuing with its restructuring plan and has found a buyer for more than 50 branches in the West, according to The Seattle Times. Four states will see their BofA locations disappear, with Washington Federal (NASDAQ:WAFD) taking control of the branches and employees alike.
All told, Washington Federal will take on 51 branches in Idaho, New Mexico, Oregon, and its home state of Washington. Bank of America received a premium of 2.6 percent on the deposits in the 51 branches, according to Washington Federal reps.
Bank of America is making moves to restructure its business in several regions. By selling off 11 locations in New Mexico and 15 in Idaho, BofA is giving up market share and conceding its place in these states to Washington Federal, which is on the rise in the West.