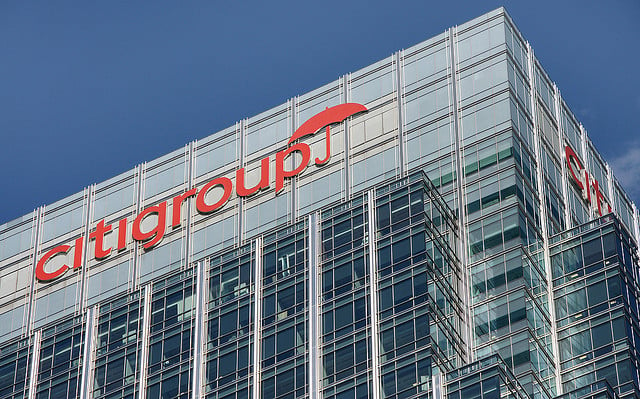 When Citigroup (NYSE:C) reports the results of its operations from the July through September quarter on October 15, the numbers are likely to show it was a tough three months for the bank's trading division. Through sources familiar with conversations held between investors and bank officials in recent days, the Financial Times learned that Citigroup's trading revenues dropped significantly in the third quarter, and that drop threatens to depress the company's earnings. Just one week remains before the current financial period ends on September 30, leaving no time for any reversal.
Hopes for a late pickup were dashed when the Federal Reserve announced last week that the central bank would not increase interest rates. One official told the publication that the expected "tapering" of the Fed's monthly bond purchases would have prompted investors to adjust their portfolios in preparation for the higher interest rate environment. When interest rates rise, bond prices fall. In recent months, longer-maturity, higher-yielding and riskier bonds have been hit hard, and these are the very assets that the Fed's ultralow interest rate policy has encouraged income-seeking investors to embrace.
The market yield on 10-year Treasury bonds have increased by more than 110 basis points since the end of April as investors prepared for the Fed to decrease its monthly bond purchases. The central bank's $85-billion monthly asset purchases were meant to hold down long-term interest rates to make borrowing easier, and three rounds of stimulus have helped the S&P 500 surge more than 150 percent since March 2009.