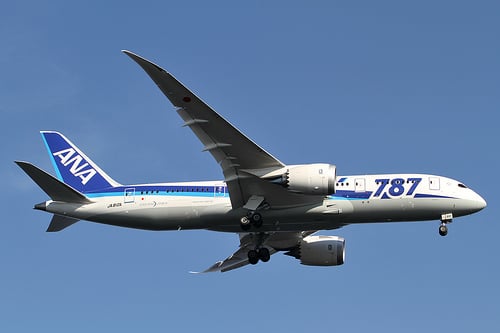 After a Boeing (NYSE:BA) Dreamliner 787 caught fire in London's Heathrow Airport Friday, observers were looking to assign the blame, while markets reacted negatively to all companies concerned. General Electric Co. (NYSE:GE) went on the record to say its engines were not responsible for the fire that broke out earlier on the Ethiopian Airlines jet.
Reuters reports that GE released a brief statement saying that it learned the fire did not originate in the GE Aviation engine that powers the Boeing Dreamliner plane. Saying it was "monitoring the situation" but wouldn't comment further, GE spokespeople left the matter to authorities who are investigating on the ground in London. Boeing responded by saying company officials were looking into the cause of the fire.
The Ethiopian Airlines plane was empty, yet the fire was substantial enough to close Heathrow for approximately one hour on Friday evening, according to reports. Shares of GE, Boeing, Precision Castparts (NYSE:PCP) and Spirit AeroSystems (NYSE:SPR) all fell on Friday trading in New York. Boeing stock got the worst of it as news came in that a second Dreamliner — heading from Manchester, England to Florida — had to return to Britain due to technical problems.