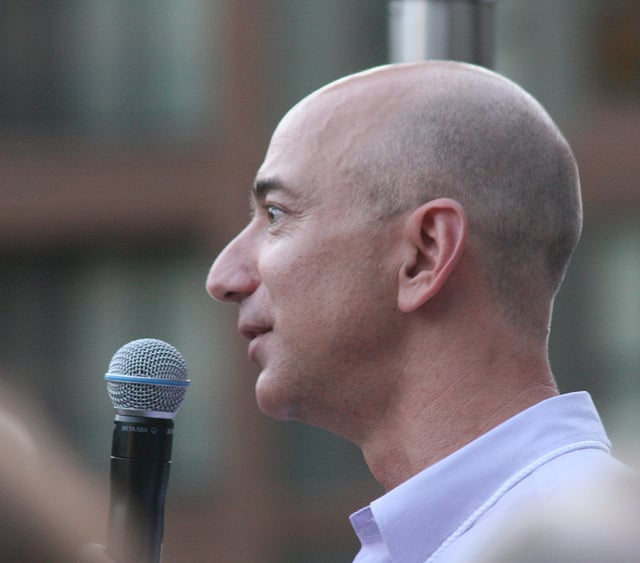 In the retail world, Mike Duke isn't this year's Santa Claus, nor is Gregg Steinhafel. Rather, the red suit belongs to Amazon's (NASDAQ:AMZN) very own Jeff Bezos, and it is all thanks to his little elves at the company's toy factories.
The holiday shopping season has always been a retail gold mine for big-name companies like Wal-Mart Stores (NYSE:WMT) and Target (NYSE:TGT), but this year, the competition has been especially fierce because the brick-and-mortar retailers are suffering struggling sales on account of new competition presented by e-commerce giants like Amazon.
Wal-Mart and Target have worked to combat this new rival by shoring up their Internet offerings and marketing enticing online deals, but a new report from Bloomberg shows that despite their best efforts, it still isn't enough, because Amazon has a more impressive online availability of toys than Wal-Mart or Target do.
According to a December 12 Bloomberg Industries study measuring the online availability of a basket of 100 toys, Target had only 40 percent of the items in stock online, while Wal-Mart had 55 percent, and Amazon had 95 percent. Of the 20 toys Wal-Mart had on its hot toy list in September, a solid 12 were unavailable two weeks before Christmas, while the same in-demand toys could be found on Amazon's website. This year marks the second year in a row that Amazon has outmatched its competitors for in-stock availability, a report that doesn't bode well for brick-and-mortar retailers in the future.