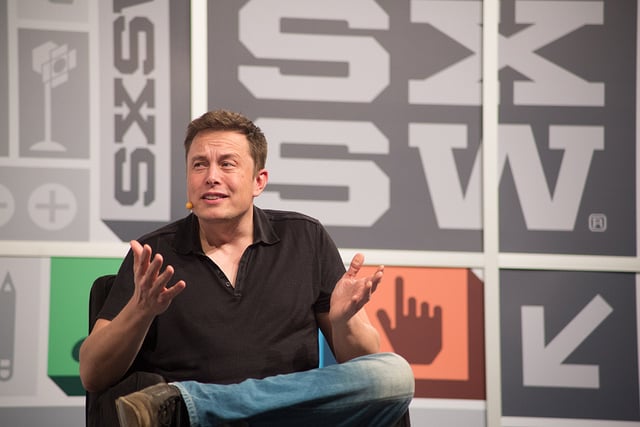 Elon Musk is ready to go on a cross-country adventure, and so are his kids. The Tesla Motors (NASDAQ:TSLA) CEO and founder tweeted Thursday, sharing the news, and the brave South African is ready to prove that a cross-country road-trip via the iconic Model S is not only possible, it's easy.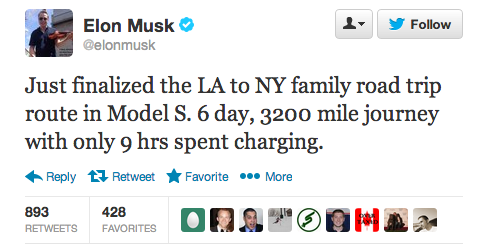 Tesla's illustrious, albeit pricey, Model S has effectively stolen the attention of many auto consumers this summer as it continues to post impressive sales in North America, China, and Europe. Musk and his team are now targeting a 2013 global sales goal of 21,000 vehicles, and just as long as Tesla's suppliers can keep up with production, the future is looking good for the once-struggling U.S. automaker.
And while news of the Model S has been sweeping headlines since its release earlier this year, a key component of the sedan's success, the Supercharger, has also been hogging a significant deal of media attention. These Supercharger stations are popping up everywhere, most recently making their debut in Texas, and Musk is working to keep his long-term promise that drivers soon will be able to road-trip across the country without worry that they'll be stranded without a charge for their all-electric vehicle.