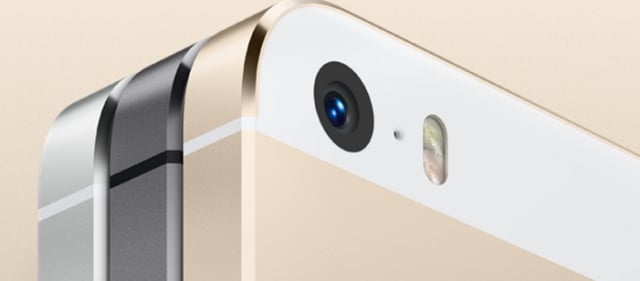 Is the iPhone camera in danger of becoming outdated? According to the latest supply chain rumors from Asia, the next iteration of Apple's (NASDAQ:AAPL) flagship smartphone will retain the 8-megapixel rear camera sensor that is currently used for the iPhone 5S and iPhone 5C. The unconfirmed report comes from Taiwan's China Post via MacRumors.
According to unnamed Nomura Securities analysts cited by the China Post, Apple will not be upgrading the iPhone 6 with a 16-megapixel camera as was expected by some industry watchers. The news caused Apple camera module supplier Largan Precision's shares to plummet almost 7 percent before closing the trading day down 3.81 percent.
Rather than boosting the pixel count of the iPhone 6 camera, Apple will instead concentrate on "improved optical image stabilization" technology for its next smartphone. According to Nomura Securities analysts via the China Post, Apple decided against the megapixel upgrade in order to retain the iPhone's compact design.