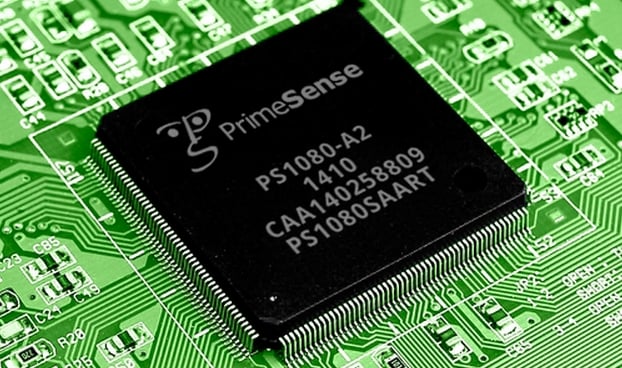 Apple (NASDAQ:AAPL) has purchased the Israel-based motion-sensing technology company PrimeSense, according to an unconfirmed report from the Calcalist financial newspaper via Reuters. Although Calcalist declined to cite any sources, the Israeli newspaper reported that Apple acquired PrimeSense for $345 million.
PrimeSense refused to confirm or deny the Apple acquisition rumors. "We are focused on building a prosperous company while bringing 3D [three-dimensional] sensing and natural interaction to the mass market in a variety of markets such as interactive living room and mobile devices," a PrimeSense spokesperson told Reuters. "We do not comment on what any of our partners, customers or potential customers are doing and we do not relate to rumors or recycled rumors."
PrimeSense developed a chip that enables 3D vision and gesture technology for digital devices. As stated on the company's website, the technology "translates these observations into a synchronized image stream (depth and color) — just like humans do. It then takes those synchronized images and translates them into information.
The company's technology is used in Microsoft's (NASDAQ:MSFT) Xbox 360 Kinect system and allows the device to distinguish users with its face-recognition capabilities, as well as interpret their gestures. According to PrimeSense's website, its technology is in "over 20 million households worldwide."