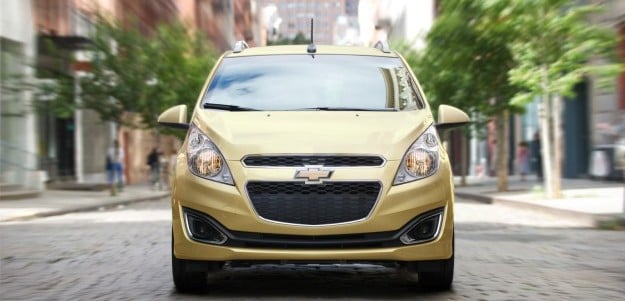 General Motors' (NYSE:GM) Chevrolet Spark has been advertised as the perfect driving solution, "designed to fit into your life and city." As it turns out, Chevy couldn't be more right — sales demonstrate the Spark fits quite nicely into Americans' lives. According to Autoblog, after only 12 months in the U.S., the car has been credited with 26,869 sales, surpassing GM's estimates for the hatchback by more than 35 percent.
The Spark only entered the U.S. auto market last year, despite being introduced in other global markets in 2009. Though Chevy has seen significant success with the vehicle, logging sales of 720,000 units worldwide since its introduction, the automaker didn't expect it to garner as much popularity in the U.S. auto market, where drivers are more likely to gravitate toward full-size pickup trucks and SUVs. American sales have dramatically exceeded expectations.
Whether consumers are attracted to the Spark's low price ($14,563 on average) or its wide palette of colors, the car's size and flashy hues are certainly luring in customers.