In the court filing, Samsung also states that, "The special verdict form likewise required the jury to determine infringement and damages on a product-by-product basis." In other words, Samsung is arguing that if the new jury is to decide a new damages award, it must also reexamine the initial patent infringement claims for all 14 products again.
In order to bolster its argument for an entirely new trial, Samsung acknowledges that one possible outcome of a new trial would be an even higher damages award for Apple. However, it appears that Samsung's overall strategy is to seek a new trial that will undo many of the original judgments against it.
Apple closed down 2.08 percent at $442.66 on Thursday, at the end of a shortened trading week.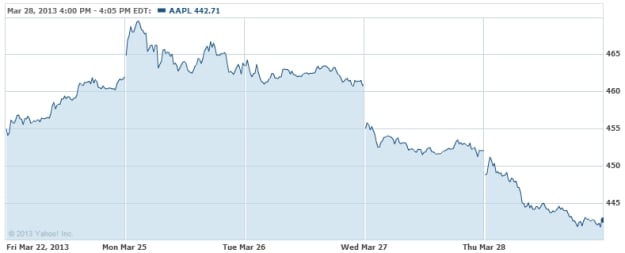 Don't Miss: Apple Beats Samsung at Social.