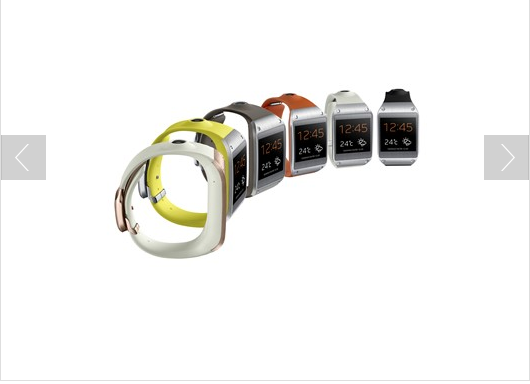 As of Wednesday at 1:30 p.m. ET, Samsung Electronics officially won the first smartwatch footrace, announcing its highly anticipated Galaxy Gear smartwatch at the IFA consumer electonics trade show in Berlin. September 4 has been highlighted as a big day for consumers' wrists ever since it was confirmed that Samsung would launch its smartwatch at this event, and now that the Korean tech company has kept its word about rolling out the first rumored smartwatch, high-profile competitors Apple (NASDAQ:AAPL) and Google (NASDAQ:GOOG) are likely gearing up to quickly follow suit.
USA Today reports that the new smartwatch will be include a 1.63-inch AMOLED screen, a camera that sits on the watch band, and 4 GB of storage space. The Galaxy Gear will be available in six colors and have a battery life of more than 25 hours and packaged with an S voice, or an assistant that functions closely to Apple's Siri.
In addition, notifications from Samsung's new Galaxy Note 3 — also launched at the event — will be fed to the Gear instantly, alerting users when they should pull out their phone to read an important email. But that phone isn't necessary for a phone call, because when users need to call home or pick up an important message, they will only need to raise their hand to their ear like they're holding a smartphone.