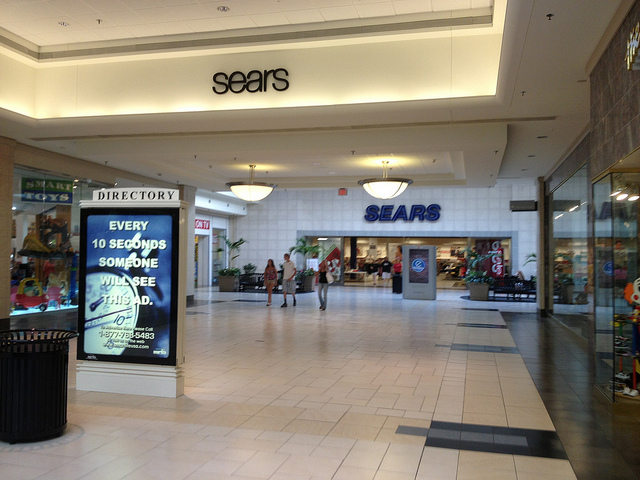 On Friday, department-store chain Sears Holdings (NASDAQ:SHLD) announced that it will spin off its Lands' End clothing business as a separate company through the pro rata distribution of Lands' End shares to all shareholders, the retail operator said in a regulatory filing made Friday.
The retailer — the operator of Sears department stores and the discount chain Kmart — has been struggling amidst growing operating losses and decreasing sales. Sears was the largest retailer in the United States until 1989 when its annual domestic revenue was surpassed by Wal-Mart's (NYSE:WMT) sales, a key moment in the retailer's decades-long decline.
Ever since Chair Eddie Lampert created Sears Holding in 2005 by merging Sears and Kmart in an $11 million deal, sales have been declining. But still, in early 2013, Lampert was named chief executive officer despite the fact sales losses have been piling up and he had no background in retail. He has been criticized for failing to adequately invest in the chains 2,000 stores and for turning away customers with the department store's dowdy merchandise. The department store's merchandise selection and quality of service look very poor when compared to Target (NYSE:TGT) or Wal-Mart.