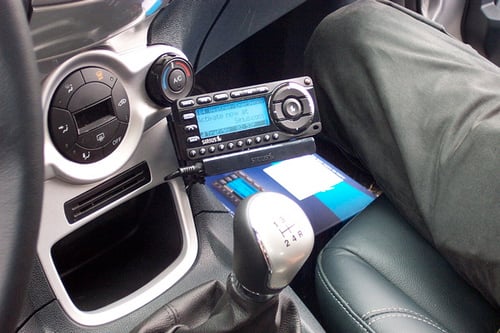 Sirius XM (NASDAQ:SIRI) has responded to Ford's (NYSE:F) request to have more applications that support voice control by coming up with the Sync AppLink. This allows drivers to access the Internet radio service from an in-dash system on specific Ford models.
Ford and Sirius XM have announced that for the first time subscribers are going to be able to use the Sirius radio app on Apple (NASDAQ:AAPL) and Android headsets. That means that in addition to streaming satellite channels, users can now access on-demand programs and their MySXM channels. Previously, these services were only offered through an Internet browser.
With this new application, buyers can switch between listening to different programs by using voice commands or built-in controls in Ford's vehicles. Additionally, if a Sirius subscriber is in a car with the Sync AppLink but no satellite radio hardware, it is still possible to access the subscriber's music with the application.