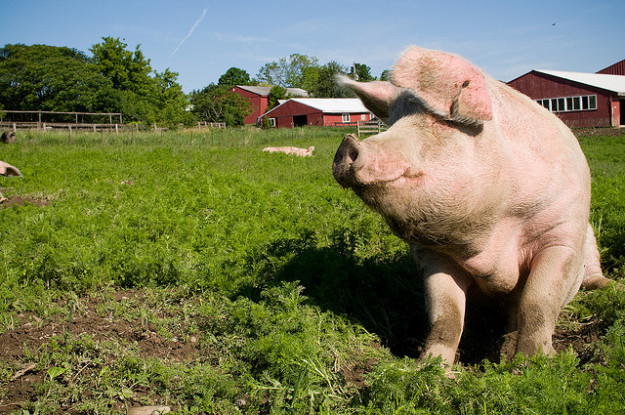 Shuanghui International's $4.7 billion takeover of Smithfield Foods (NYSE:SFD), the largest ever Chinese acquisition of an American company, has gotten approval from the U.S. Committee on Foreign Investment, the companies said in a press release on Friday. Now the companies face a shareholder vote, which is scheduled to happen on Tuesday, September 24. "Shuanghui International and Smithfield expect the transaction to close shortly thereafter," the companies said.
"This transaction will create a leading global animal protein enterprise," said Zhijun Yang, Chief Executive Officer of Shuanghui International. "Shuanghui International and Smithfield have a long and consistent track record of providing customers around the world with high-quality food, and we look forward to moving ahead together as one company."
The companies want to use the acquisition to help feed the growing Chinese middle class's demand for pork, but it has raised concerns from numerous parties about Americans's national security and food safety. The Senate Agriculture Committee, headed by Democrat Debbie Stabenow of Michigan, was very vocal about their disapproval of the deal, and demanded that itself and the Food and Drug Administration be involved in CFIUS's decision-making process.