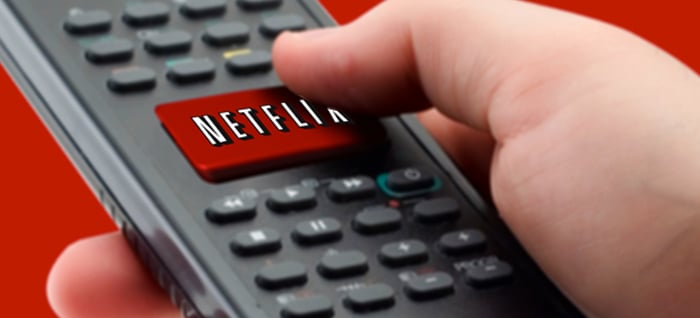 Although it once looked as though Amazon (NASDAQ:AMZN) was poised to reign over yet another industry and de-throne Netflix (NASDAQ:NFLX) from king of the streaming service hill, a report from Piper Jaffray analysts illuminates that Netflix's dominant position is still in the clear. At least for now.
Because of the solid number of options consumers can choose from when it comes to video streaming services, the content each service makes available largely dictates what viewers buy into. Among the four most popular streaming services — Netflix, Amazon, Hulu, and Redbox — Netflix offers the most popular films, while Hulu makes available the most sought-after television shows. So what does Amazon take the lead in? There lies your problem.
The Wall Street Journal reports that Piper Jaffray analysts identified the top 50 movies available for streaming over the last three years, along with the top 75 TV shows available within the last four. As mentioned earlier, Netflix takes the title for most popular movies available with 14 percent, while Amazon trails with 11 percent, Redbox Instant posts 10 percent, and Hulu Plus musters a hearty 0 percent. So although Amazon conjures up a respectable percent of movies, it still has yet to be able to surpass King Netflix.