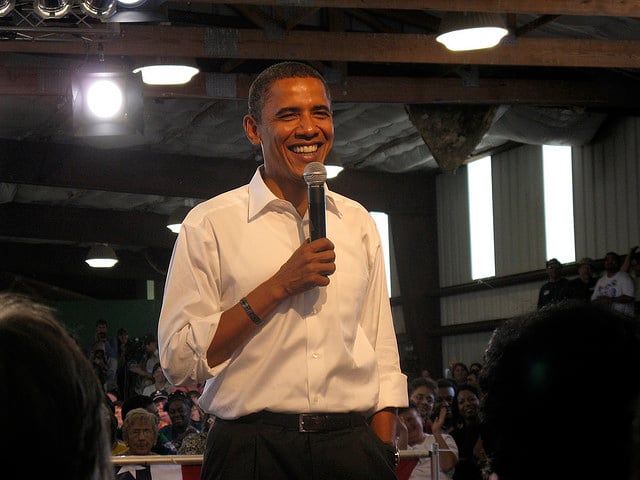 In 2008, Barack Obama was swept into the White House on a tide of support from the nation's young adult population. But a quick examination of the 2012 presidential exit poll shows that his margin of support over his Republican challenger among 18- to 29-year-old voters dropped 11 points from 2008 levels. While statistics do not shine much light on what prompted that shift in enthusiasm, an inspection of the tough challenges faced by that demographic reveals a growing belief among young adults that opportunity is shrinking.
Throughout U.S. history, each generation of Americans has experienced a better standard of living than the preceding one, a trend that has been a source of pride for the nation. Just about a month before President Obama's 2009 inauguration, Gallup asked in a poll, "How likely do you think it is that today's youth will have a better life than their parents — very likely, somewhat likely, somewhat unlikely, or very unlikely?" At the time, 56 percent of Americans said they believed it was "very likely" or "somewhat likely" that young adults would have a better life than their parents. But by April 2011, that number hit an all-time low of 44 percent. The number has since rebounded somewhat, rising to 49 percent in December 2012, but it still remains lower than when Obama was first elected.
Implementation of the president's health care reform law has done little to boost his standing in the eyes of millennials, the generation born approximately between 1980 and 1995. The Affordable Care Act is meant to be the landmark achievement of Obama's presidency, but research shows that most millennials believe the legislation will bring higher health care costs and lower-quality care.
Among the 18- to 29-year-olds without health insurance who responded to a Harvard University Institute of Politics survey, less than one-third said they were likely to enroll in the online insurance marketplaces, the cornerstone provision of the Affordable Care Act. Approximately four in 10 respondents said they were undecided.