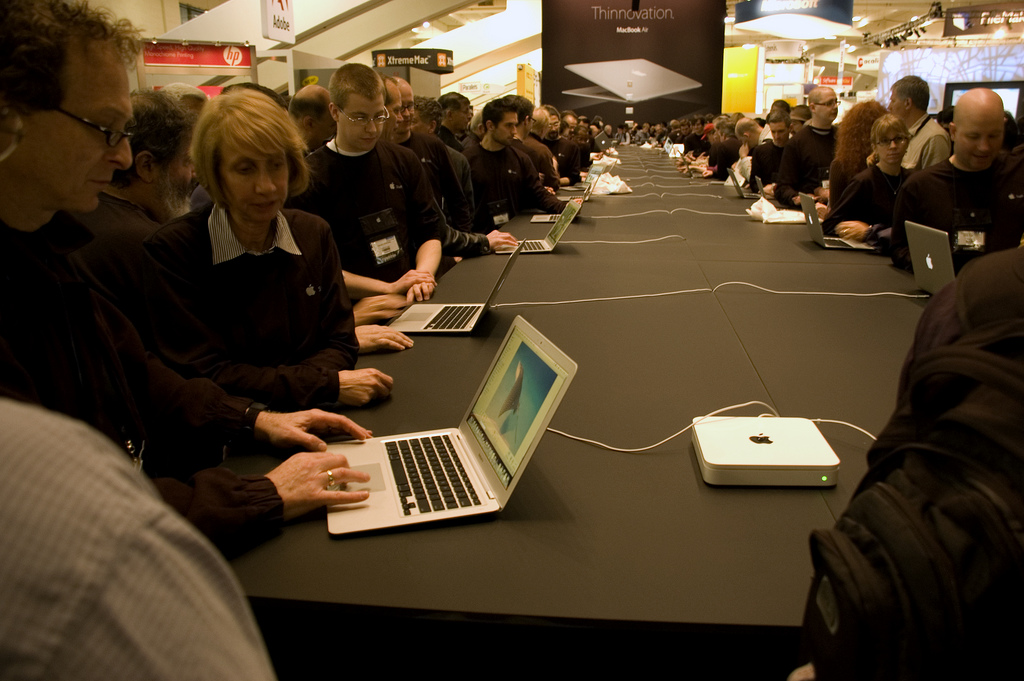 A quick perusal of Amazon (NASDAQ:AMZN) shows one advantage of an increasingly saturated tablet market: laptop prices are coming down. Tablets are the hot-ticket items this holiday season, especially after Apple (NASDAQ:AAPL) recently launched its iPad Air and newest iPad mini, but laptops still shouldn't be counted out of the gift game.
CNET reports that Deutsche Bank published a research note on Monday that highlighted that around 60 percent of the 80 best-selling laptops at retailers are going for less than $400, with 30 percent even slipping below $300. Analyst Chris Whitmore, via CNET, explained why in the note: "We believe this reflects the need for [laptop] vendors to close the pricing gap with tablets which continue to exhibit strong market momentum."
Of course, this is good news for cost-conscious consumers this shopping season, but there's only one problem — Apple isn't joining in on the fun. Apple laptop prices are still as high as ever, and that's a reality that's here to stay. Because why should Apple lower its prices when its expensive MacBook Pro can still make the best-sellers list? Deutsche Bank says that per to Cyber Monday sales, Apple's $1,050 13.3-inch MacBook Pro was the No. 5 top-selling laptop, and its $1,400 13.3-inch MacBook Pro Retina placed tenth.