Time to dust off your rally caps and pop the champagne. After more than five years of waiting, the S&P 500 finally managed to break its all-time nominal closing high set in October 2007.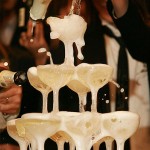 On the final trading day of the first quarter, the S&P 500 (NYSEARCA:SPY) gained more than 6 points to finish at 1,569.19, just above its previous closing high of 1,565.15 made nearly 66 months ago. The new record comes about three weeks after the Dow Jones Industrial Average (NYSEARCA:DIA) broke its previous high.
Here's how the market traded Thursday: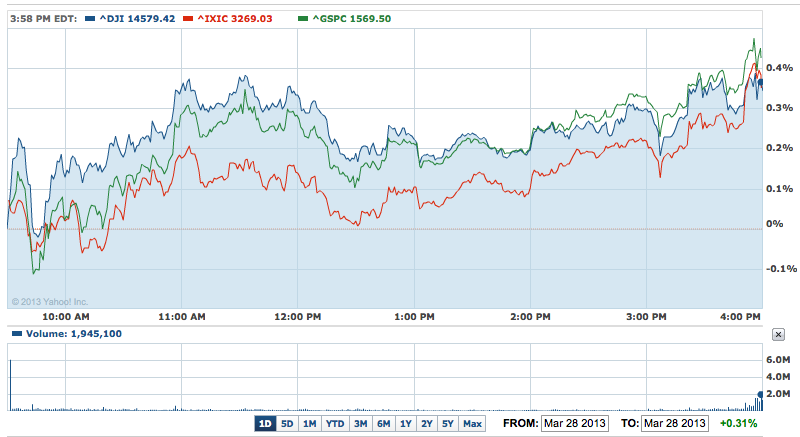 Interestingly, the move comes as banks in Cyprus reopen for the first time in two weeks. Turmoil in the insolvent country caused an increase in volatility due to officials deciding to confiscate bank deposits to satisfy requirements for a bailout from international leaders. The decision to seize insured bank accounts with under 100,000 euros was ultimately reversed, but capital controls are now in place and other countries in the euro zone could experience a similar fate.
There is no denying the impact the Federal Reserve has made on the stock market with its quantitative easing programs and low interest rates, but here are some of the biggest movers in the S&P 500 this year…