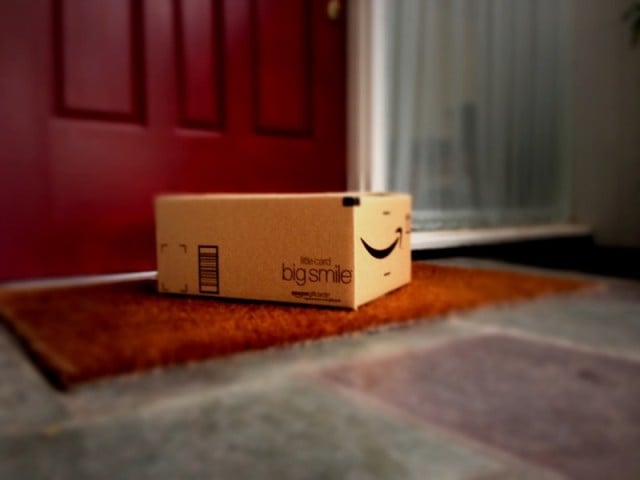 You know certain retailers are struggling when they're willing to help the cause of another competitor in order to simply bring consumers into their stores. That's the strategy that both Staples (NASDAQ:SPLS) and RadioShack (NYSE:RSH) employed when they agreed to carry Amazon.com (NASDAQ:AMZN) lockers in their stores, but now Bloomberg reports that they're ready to take a stand and face their losses on their own terms, because both retailers have decided to walk away from their partnership with the e-commerce giant.
In 2011, Amazon rolled out a program called Amazon Lockers that allows its shoppers to place their orders on the Web and then pick up their Amazon products at participating retailers. Now in its second year, it is still an especially appealing deal to consumers because it decreases the risk of their packages getting lost or stolen via delivery, and it also makes them more convenient for pick-up.
The only way that the program can work, however, is if Amazon is able to partner up with brick-and-mortar retailers willing to house the products, and although the online retailer intially won some takers, two of its leading companies are now walking away from the deal.