In an attempt to beat Western sanctions and halt the fall in the Syrian pound, the Assad regime — with the help of Iran, Russia, and China — has begun conducting all of its business in rials, roubles, and renminbi. This decision supplements other existing arrangements between Syria and its allies that are keeping the Syrian economy on life-support. These include transfers of $500 million per month in oil and an unlimited credit line with Tehran for food and oil-product imports.
According to Kadri Jamil, Syria's prime minister for the economy, this life support is necessary because Syria's devastated economy is the target of an elaborate plot, hatched by the U.S. and Britain, to "sink the Syrian pound."
So, what about the sinking pound? As the accompanying chart shows, the Syrian pound has lost 66.2 percent of its value in the last twelve months.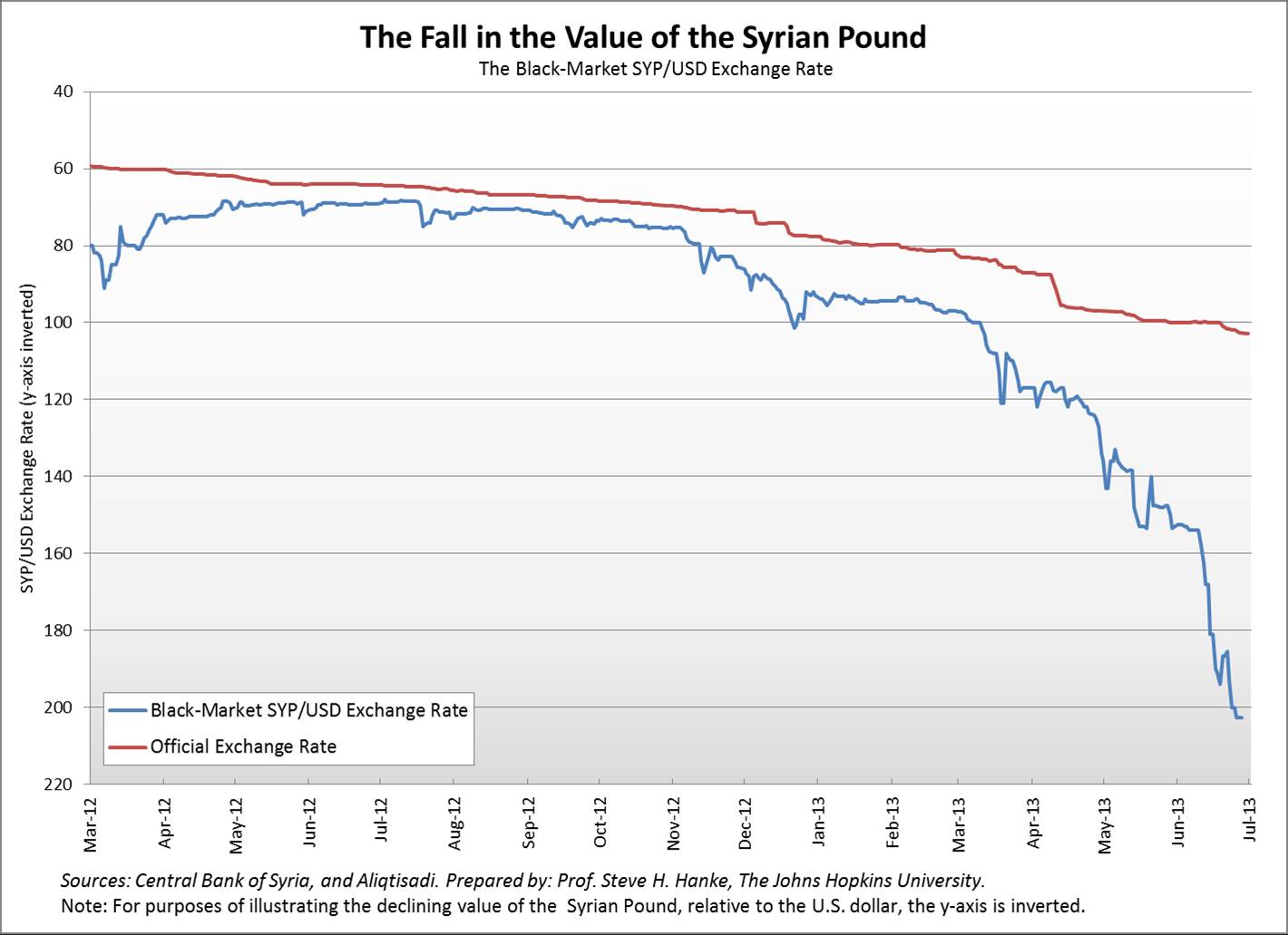 The rout of the Syrian pound has been widely reported in the press. But, Syria's inflation problems that have accompanied the collapse of the pound have gone largely unreported.  That's because, beyond the occasional bits of anecdotal evidence, there has been nothing to report by way of reliable economic data.