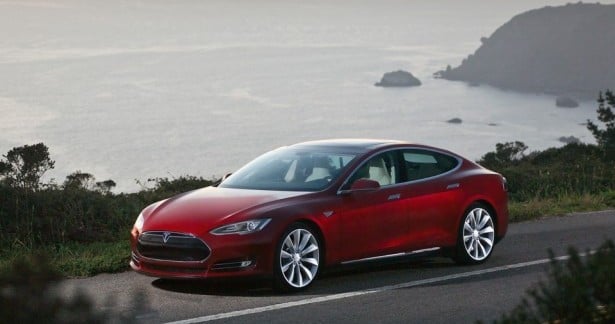 Where in the world is CEO Elon Musk? Well, he's in China of course. Tesla Motors (NASDAQ:TSLA) is working to crack the world's largest auto market, and it began its efforts over the weekend when the carmaker opened its first showroom in the country, registering pre-orders from customers at its new Beijing location.
According to China Daily, Tesla is still awaiting government approval for the import and sale of its popular electric cars, but while Musk waits, the Palo Alto, California-based company is showcasing its illustrious four-door sports vehicles in China, and allowing customers to make pre-orders.
Many Chinese consumers have shown an interest in purchasing the pricey vehicle, and Tesla now expects its 100-car allotment for the country to run out fast. In order to sign a pre-order contract, buyers have to put down a 250,000 yuan, or $40,000 deposit, to add their names to the waiting list, but their readiness to do so has demonstrated that they are not dissuaded by the Model S's high price tag.