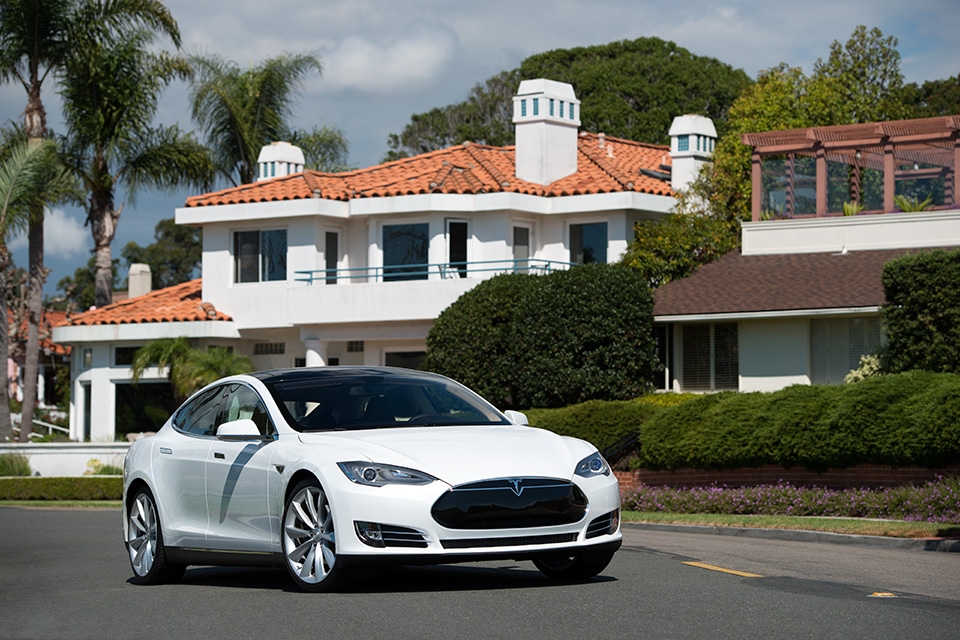 As the adage says, "Good things come to those who wait." That may certainly be true for those who have been holding off on purchasing a new Tesla (NASDAQ:TSLA) Model S, which could potentially see the addition of all-wheel drive come next year.
Currently, the Model X — Tesla's upcoming crossover vehicle, slated for production in 2014 — is the only car that is definitely going to possess all-wheel drive, though that could potentially change if a similar system finds its way into the Model S. Though the Model S is only available in a rear-wheel drive format, that layout can be less than helpful in more severe climate conditions.
"Notably, comments by Elon Musk made during Tesla's June shareholder meeting point to an all-wheel drive chassis hitting the market in the 2014-2015 time frame," The Verge reports. "Musk mentions the chassis separately from the Model X, suggesting that it could find its way into other vehicles."
Buyers can expect an AWD-outfitted Model S to run a healthy premium on what is already an expensive car. However, the vehicle would offer better performance and, perhaps more importantly, better traction.