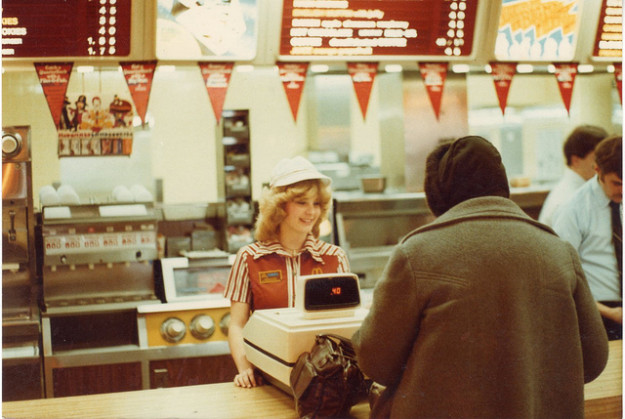 Times they are a changin'. While American fast food chains previously competed over rolling out the biggest burger, the fattiest fries, the sweetest milkshake, the same is not the case any longer. Now, in a strange turn of events, the restaurants are all seemingly racing to the healthy food finish line, and McDonald's (NYSE:MCD), one of the lead sprinters, just won a big push.
The world's largest food fast chain announced Thursday that it is teaming up with the Alliance for a Healthier Generation, founded by the Clinton Foundation and American Health Association, in order to "increase customers' access to fruit and vegetables and help families and children to make informed choices in keeping with balanced lifestyles."  The partnership is expected to help McDonald's CEO Don Thompson help raise support for his company after coming under significant fire for contributing to the childhood obesity epidemic, and the Oak Brook, Illinois-based company now has already committed to several goals in order to ensure it keeps with its "Healthier Generation" promise.
McDonald's is currently the only fast food restaurant in collaboration with the former president, but that doesn't mean its rivals haven't also jumped onboard the healthy train. Burger King (NYSE:BKW), especially, has garnered recent attention as it rolls out its lower-calorie French fry, but while BK is focusing on menu revamps, McDonald's is reevaluating its marketing strategies, and that's all thanks to an extra incentive from its latest partnership. Here are 4 ways McDonald's is doing its part to help consumers make healthy choices.