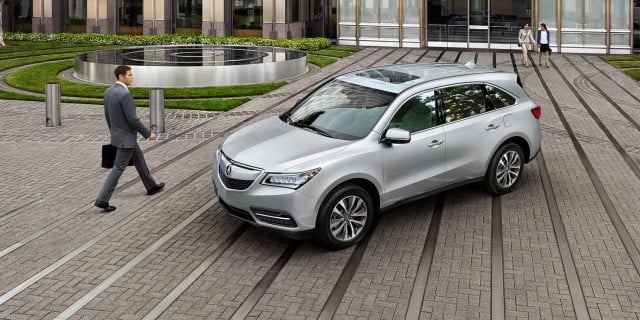 Honda (NYSE:HMC) has announced that it will be recalling 19,197 units of its Acura MDX luxury SUV in the United States, all from the 2014 model year. Honda and the U.S. government jointly announced on Friday that the car might experience potential problems with its propeller shafts.
The company says that four bolts — at the most — which attach a propeller shaft to a universal joint may not have been tightened properly and over time could potentially loosen and fall out. In turn, this may possibly cause the shaft to detach and damage the vehicle.
Despite the concerns, Honda says that no reports of injuries or deaths have surfaced as a result of the defect, and the recall is therefore a preventative measure.