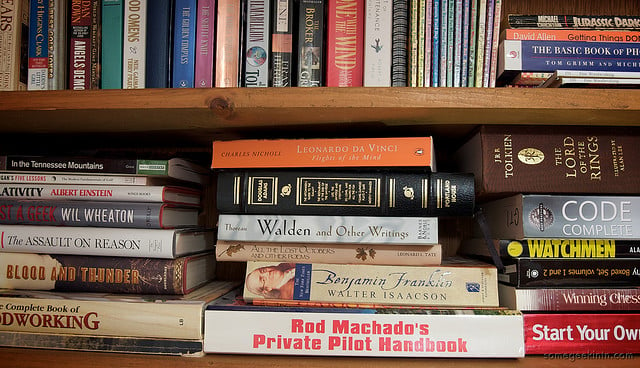 A good book is a lot like a good friend — it teaches you something new, let's you get a different perspective on things, and tells the best stories. Even when you've moved on to a new book — the old ones are always there, waiting for you to revisit them. This year, there's been a couple paper-back buddies — or hard cover companions — that have stood out the most this year. Cross listing best seller lists from the New York Times, Publishers Weekly, Nielsen BookScan, Amazon Kindle, and USA Today – I bring you 2013′s top ten best selling books.
1. Inferno, Dan Brown
Mentioned by Publishers Weekly and number one on Nielsen BookScan's top twenty — Dan Brown's Inferno returns us to the adventures of Professor Robert Langdon, protagonist from The Da Vinci Code, as he weaves his way through another thriller. Puzzles and classic literature abound as this time Langdon tackles Dante's Inferno. Both The Da Vinci Code and its sequel, Angels and Demons, were highly successful, making the high sales of Brown's third book in the series unsurprising.
"Inferno is very much a Robert Langdon thriller," said Brown, in an interview with Amazon. "It's filled with codes, symbols, art, and the exotic locations that my readers love to explore. In this novel, Dante Alighieri's ancient literary masterpiece — the Divine Comedy — becomes a catalyst that inspires a macabre genius to unleash a scientific creation of enormous destructive potential," said the author.