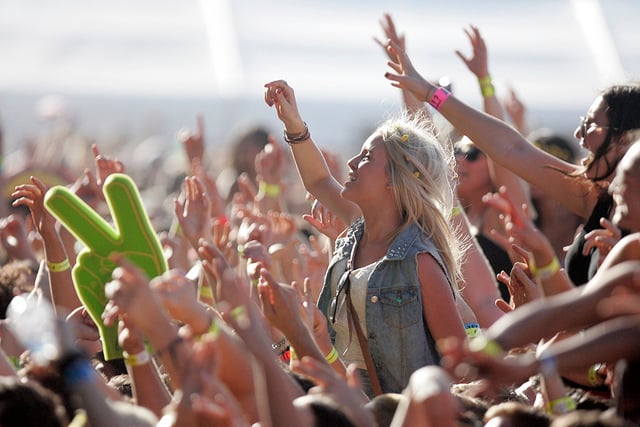 According to Forbes' annual ranking of the highest-paid disc jockeys, called the list of Electronic Cash Kings, the average salary for the strangely dressed person standing behind a turntable and a MacBook while playing pre-recorded tracks on stage has skyrocketed in the last year. The top earner in 2012 made $22 million, but the highest-paid DJ in 2013 made a staggering $46 million.
Forbes said that DJs are capitalizing on the electronic dance music trend by collecting six-figure checks to 'play' in nightclubs in the world's biggest party towns, including Las Vegas and Ibiza. EDM has exploded in popularity in the last year, and many of the DJs on the list are now making over double what they did in 2012.
With the popularity of EDM comes DJs' ability to command huge fees for gigs at clubs and festivals. As the genre became so mainstream that it dominated the Top 40 in 2013, more pop stars including Rihanna and Miley Cyrus commissioned talented DJs to add dance beats to their songs. Those fees, as well as merchandising and endorsements, were accounted for in Forbes' methodology, although Forbes didn't come any closer to answering why people are willing pay so much to see a DJ 'perform' pre-recorded music. Here's a list of the top ten DJ's who racked in the most cash in 2013.