Summer is now over, and the drop in temperature seems to be correlated with a similar cooling in auto sales. Model sales largely fell behind comparable numbers from last year, with a few exceptions. Mostly, there were a few mainstays on the list that likely won't be moving anywhere soon; further, while there was some inter-list movement through the month, it did not appear to be as dramatic as it has been in months past.
General Motors (NYSE:GM) saw a plunge during the month, though Ford (NYSE:F) managed a decent gain. Nissan (NSANY.PK) and Toyota (NYSE:TM) both saw smaller decreases in sales. Pickup sales still dominated the chart, though not in the volume the industry saw throughout the first part of the year.
Here are the top-selling vehicles of September.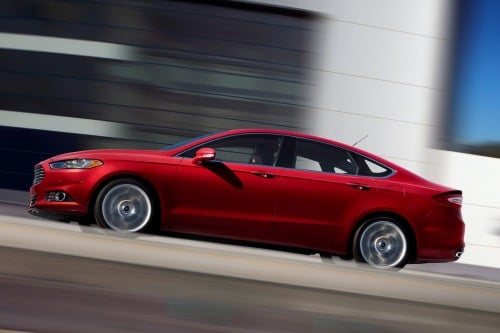 11. Ford Fusion
We're expanding this list slightly from our usual 10 to include the Ford Fusion, which has had one of its most impressive months ever. Sales of the Fusion hit 62.4 percent above the sales numbers from September 2012 as Ford moved 19,972 units of the hot-selling sedan in an otherwise largely muted month for the industry.