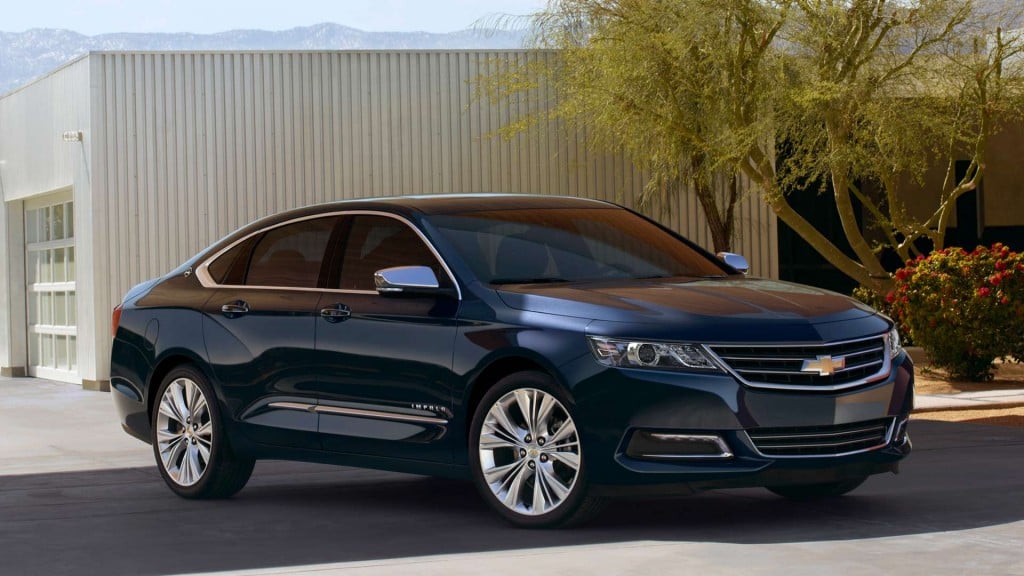 The early returns have been impressive for General Motors (NYSE:GM) and its 2014 Chevrolet Impala sedan. The new model, which got some of its design specs from more premium GM brands, passes the eyeball test with flying colors. Any model above the base LS model ($26,860) comes with a 3.6L V6 that generates 306 horsepower (these models start at $29,110). In fact, several factors point to the large sedan being a game-changer for the venerable automaker.
Turning Heads and Impressing Reviewers 
The car-buying public may profess to shrugging off the opinions of reviewers, but the fact is that high ratings from Consumer Reports and other respected publications give a boost to automobiles, most notably the Tesla (NASDAQ:TSLA) Model S. On this count, the 2014 Impala hit a home run for GM, which won top sedan honors as an American car for the first time in over 20 years.
Consumer Reports was genuinely raving about the new Impala when it scored it at 95 out of 100. For all time, only the Tesla Model S and BMW (BAMXF.PK) 135i have scored better than 95. Considering these two are luxury cars (i.e. much more expensive), the non-luxury Impala's score is quite an achievement.