We recently published the first half or so of the best used car bets, sorted and ranked by the foremost of automotive authorities, Edmunds.com. The first eight cars covered featured a sub-compact, compact sedan, midsize sedan, large sedan, coupe, convertible, wagon, and compact SUV/crossover.
Here's a recap of the rules: "Edmunds.com's annual Best Used Cars selections are based on the following criteria: reliability, safety, and availability," the site said. "Wider availability of a particular vehicle almost always translates to more competitive prices and better value for used car shoppers. Eligibility is limited to cars originally sold from 2006-'11."
Why impose the age limitations? "Older vehicles will probably have too many miles on them, and newer ones will not have fully taken the large depreciation hit that typically makes a 2- or 3-year-old car (with low miles) the best value."
See what Edmunds has to offer in part two with the nine remaining vehicles from its list of the best used buys for 2013.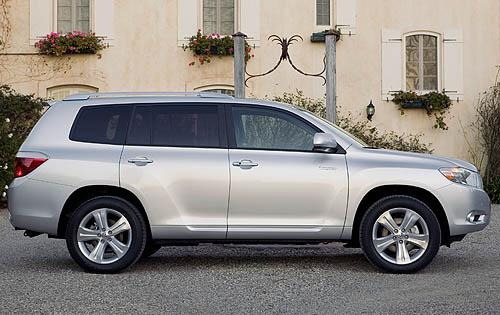 Midsize SUV/Crossover: Toyota Highlander, 2006-2011
Since its introduction, the Highlander has been a go-to vehicle for families needing a versatile, efficient, and low-upkeep car. Toyota (NYSE:TM) offers the Highlander with a choice of a four- or six-cylinder engine, and a hybrid powertrain provides even better economy. The later generation, 2008-2013, brings a more powerful V6 and new features including a 40/20/40 split, second-row seat with a removable middle section that can be stowed to provide "walk-through" access to the third row, Edmunds notes.