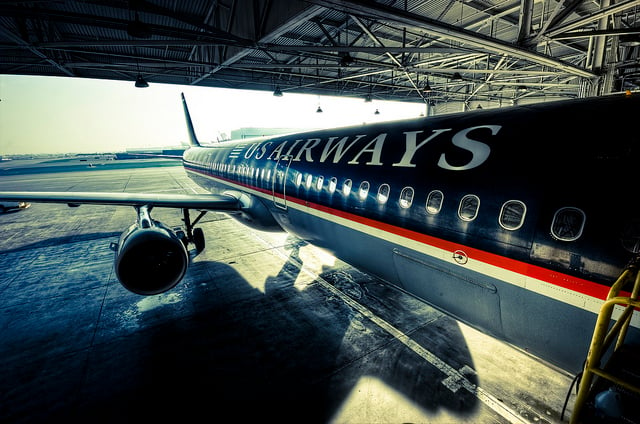 Americans Airlines and US Airways Group Inc (NYSE:LCC) are on their way to eventually merging into the world's largest airline, just as long as the U.S. Justice Department doesn't throw a wrench in their plans.
The two companies' decision to merge and create an $11 million airline was announced back in February, as American was just emerging from bankruptcy and the airline industry was still suffering as a whole. The consolidation plan followed in the steps of other big airlines mergers that include Delta Air Lines's (NYSE:DAL) acquisition of Northwest Airlines in 2008,and United Airlines's merge with Continental in 2010 that successfully created United Airlines Continental Holdings (NYSE:UAL).
Now, American and US Airways hope to have the merger finalized by September, but they're facing some push back by the Justice Department, which is now trying to determine whether the high profile deal breaks antitrust laws. The main point of contention revolves around the Reagan National Airport where the new company would maintain 68 percent of the slots, compared to Delta's 12 percent, United's 10 percent, and the other airlines' 11 percent.
The Justice Department has made suggestions that the two companies agree to sell a number of their slots. However, this suggestion has been met with refusal from American and US Airways, which contend that a smaller amount of slots would translate to a fewer flights to small and medium-sized cities.
To overcome these differences, Reuters reports that the Justice Department is now taking sworn testimony in the form of depositions — evidence that will be needed if the agency decides to approve the deal with conditions or if it decides to try to stop it. Robert Doyle, an antitrust expert with Doyle, Barlow, and Mazard PLLC explains, "Depositions preserve testimony if the department decides to challenge the merger."