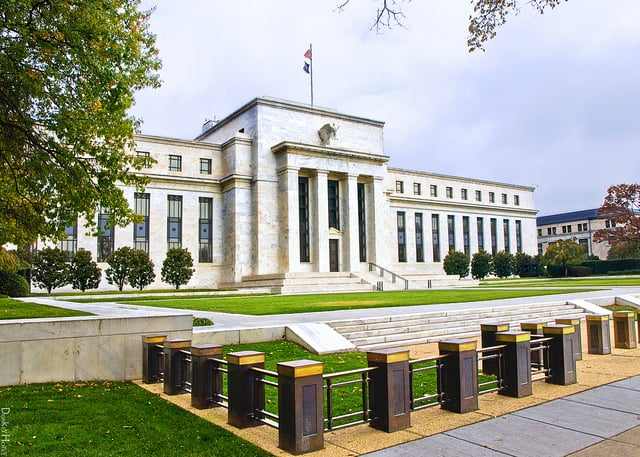 While the financial market continues to ponder what the Federal Reserve will do this fall in regards to its unprecedented bond-buying program, two economists from the central bank find that quantitative easing probably didn't help the economy as much as some people think.
Many analysts agree that the Fed's intervention in the market has provided a major tailwind for stocks and bonds. In a matter of only a few years, the central bank expanded its balance sheet to a record breaking $3.5 trillion — and it's still growing. Furthermore, the Fed has kept interest rates at historic lows since late 2008. These steps have created a wealth effect on paper, but economic growth is still missing in action.
After almost five years of quantitative easing, the economy is barely moving faster than stall speed. The U.S. Department of Commerce recently announced that the nation's gross domestic product expanded at an annualized 1.7 percent pace in the second quarter. That was better than estimates calling for only 1.0 percent, but still weak considering the recession technically ended in the summer of 2009. The growth rate of the economy for the first quarter was also revised lower — from 1.8 percent to 1.1 percent.