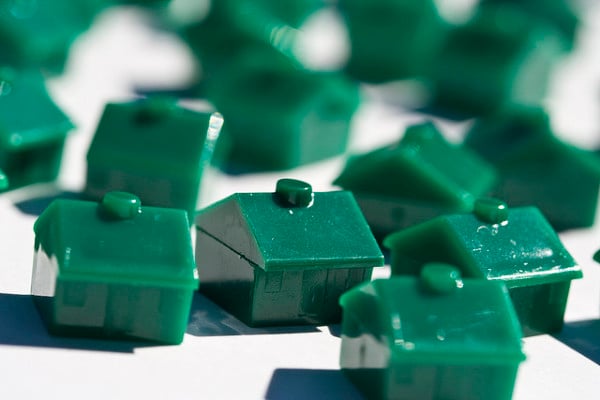 While the real estate market is still well below its glory days of the housing bubble, confidence among home builders in the United States continues to reach new multiyear highs.
After declining for three consecutive months earlier this year, the National Association of Home Builders/Wells Fargo index of builder confidence posted its third straight monthly gain in July. The index jumped six points to reach 57 in June. Confidence is now at its highest level since January 2006, bringing back memories of the recent housing bubble.
The reading was better than expected and topped all but one estimate in a Bloomberg survey of 49 economists. Any reading over 50 indicates that more builders view sales conditions as good rather than poor.
"Today's report is particularly encouraging in that it shows improvement in builder confidence across every region as well as solid gains in current sales conditions, traffic of prospective buyers, and sales expectations for the next six months," noted NAHB Chairman Rick Judson, a home builder from Charlotte, N.C. However, he warned, "This positive momentum could be disrupted by threats on the policy side, particularly with regard to the mortgage interest deduction and federal support for the housing finance system."