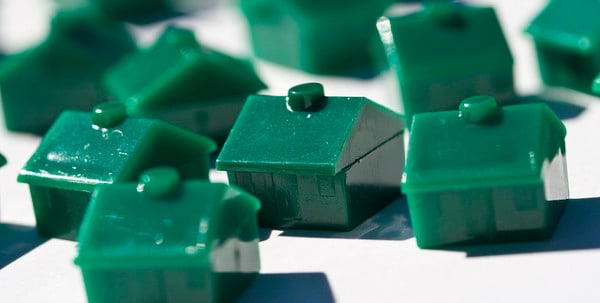 Despite receiving help from lower interest rates, mortgage applications in the United States declined as the housing market appears to be slowing down. According to the Mortgage Bankers Association's latest report, for the week ended September 27, loan applications edged 0.4 percent lower on a seasonally adjusted basis from one week earlier — the 16th decline in 21 weeks. The figure includes both refinancing and home purchase demand, and covers more than 75 percent of all domestic retail residential mortgage applications.
The industry group's refinance index increased 3 percent while the seasonally adjusted purchase index dropped 6 percent from a week earlier. Overall, the refinance share of mortgage activity accounted for 63 percent of total applications, which is 2 percent higher from a week earlier, and 6 percent above its lowest level since April 2010. In fact, the refinance index crashed 71 percent from its peak during the week of May 3 to hit its lowest level since June 2009 last month.
The average interest rate for a 30-year fixed-rate mortgage decreased from 4.62 percent to 4.49 percent, representing the lowest rate since June. The most recent average rate for a 15-year fixed-rate mortgage came in at 3.55 percent, compared to 3.68 percent the week before. Between the beginning of May and the end of June, the average interest rate for a 30-year fixed-rate mortgage surged from 3.59 percent to 4.68 percent.