In third place in the U.S. was LG, which shipped 4.7 million mobile phones for a 9 percent share, slipping from 6.9 million units and a 14 percent share in the same period in 2011.
Overall, U.S. shipments grew 4 percent to 52 million units from last year's 50.2 million units on the back of high demand for 4G smartphones and 3G feature phones, Strategy Analytics said. However, prior to the holiday quarter, the market had seen nine months of market contraction, resulting in an 11 percent decline year-over-year from shipments of 186.8 million units in 2011 to 166.9 million units in 2012.
Here's how Apple rounded out the trading week technically: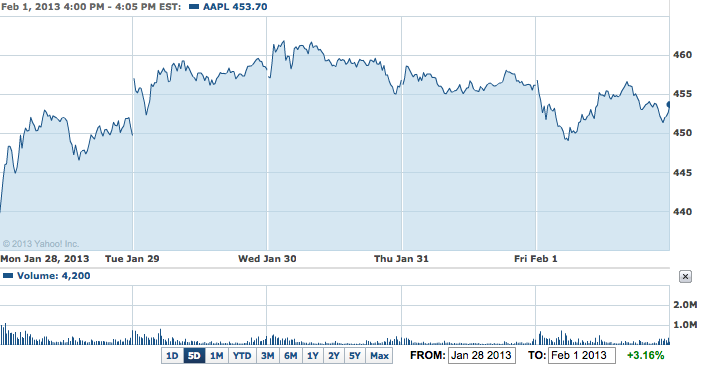 Don't Miss: Is Apple TV Getting This Major Content Deal?