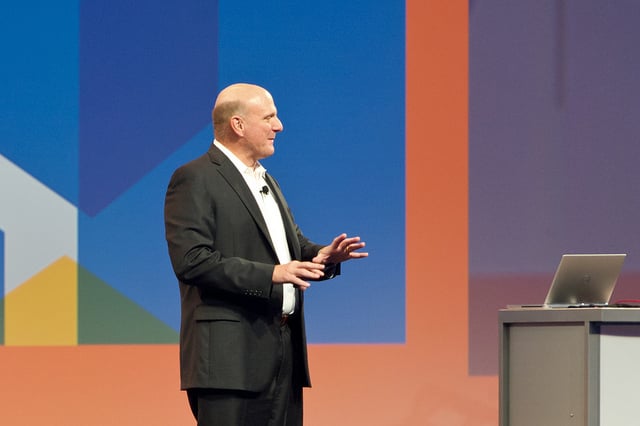 As soon as Microsoft (NASDAQ:MSFT) Chief Executive Officer Steve Ballmer announced last Friday that he will retire within the next 12 months, speculation as to who will replace him began. His replacement is currently anyone's guess; a special committee that includes Bill Gates has 12 months to pick someone, and one British bookmaker is taking advantage of that fact. The online gambling website Ladbrokes is taking bets on who will fill the chief executive's shoes.
Ballmer, who led the company through both the dot-com crash and the late-2000s financial crisis, a period over which annual revenues increased from $25 billion to $77 billion, joined the company in 1980 as its 30th hire and became its CEO in 2000.
As Ballmer indicated in his public notice of resignation, the company needs a chief executive to guide the software maker's efforts to fend off competition from rivals better suited to mobile computing. "There is never a perfect time for this type of transition, but now is the right time," he said in a press release Friday morning. "We have embarked on a new strategy with a new organization and we have an amazing Senior Leadership Team. My original thoughts on timing would have had my retirement happen in the middle of our company's transformation to a devices and services company. We need a CEO who will be here longer term for this new direction."
The markets seemed to think that whoever becomes his replacement will be able to do what Ballmer couldn't: revitalize the company. Shares climbed as much as 9 percent on heavy volume in pre-market trading on the morning of his announcement.