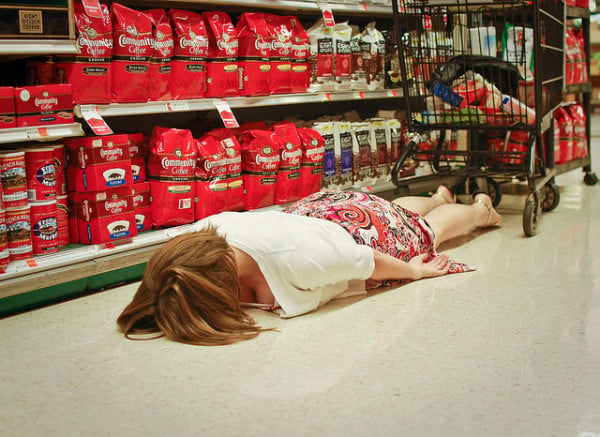 Between the New York Times reporting on the Environmental Protection Agency (EPA) being unable to carry out routine vehicle checks, to the Los Angeles Times interviewing  furloughed workers, like Timothy Maimone, who finds himself prioritizing bills in an attempt to financially outlast the government shutdown, news outlets are swamped with stories to fuel public furor over the financial fracas in Washington. But the potential for the crisis to hit even closer to home for the average American lurks just out of reach, growing stronger with each day the shutdown continues: undermined consumer confidence.
Consumer confidence is a measure of American's faith in their economy, the shape of their personal finances, and their willingness to engage in the market, buying goods or spending money. Companies adjust their product strategies and hiring based on trends in consumer confidence. It is a measure that reverberates personally and commercially across all levels, so a decline in one area may have implications for the overall sentiment.
On Friday, Thomson Reuters and the University of Michigan released their preliminary reading on consumer confidence for October. It was down to 75.2 from 77.5 in September. The dip may appear slight, but it is the lowest reading since January, and is below the 75.3 economists polled had predicted. More ominous is Gallup's tracking of consumer confidence from September 30 to October 6, 2013 . Their poll, released weekly, shows a decline of 34 points, the second largest since Gallup began tracking the index in January 2008. The only worse preforming week was in September 2008, when Lehman Brothers filed for bankruptcy.