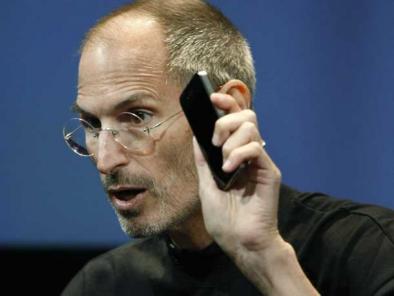 Many of Apple's (NASDAQ:AAPL) email records are now publicly available for perusal thanks to the U.S. Department of Justice's antitrust lawsuit against the Cupertino-based company. Naturally, some of the most interesting emails are the ones written by Apple's legendary CEO Steve Jobs.
While Apple may dispute the government's assertion that these emails prove that Steve Jobs was engaged in orchestrating an e-book price-fixing conspiracy, no one can dispute that these emails prove that Jobs was a masterful negotiator. In fact, Jobs appears to be so good at negotiating that he never seems to yield an inch to his adversaries, who eventually capitulate without earning a single concession.
Case in point is Steve Jobs's negotiation with News Corp. (NASDAQ:NWS) executive James Murdoch. At the time Apple was trying to work out a favorable e-book deal with HarperCollins, which was owned by News Corp.
Essentially, Apple was seeking across-the-board e-book pricing at $12.99, which was $3 more than Amazon's (NASDAQ:AMZN) standard e-book price of $9.99. Apple was also seeking a 30 percent cut of each sale and "holdback" rights if HarperCollins couldn't agree on a particular e-book price with Apple.