Despite most of the major bailed-out banks still trading below pre-crisis levels, chief executive officers are once again laughing all the way to the bank, as they continue to enjoy multi-million dollar pay packages.
According to CNNMoney, most of the nation's biggest banks have now disclosed how much their CEOs took home last year. Some received compensation cuts, while others received large raises.
Either way, these executives are seeing six zeros in their bank accounts.
Lloyd Blankfein:
The Goldman Sachs (NYSE:GS) CEO was more golden in 2012. Blankfein received a pay package of $21 million. In addition to his base salary of $2 million, the company granted Blankfein almost a $19 million bonus, with $13.3 million in stock and $5.6 million in cash. In comparison, he received a pay package worth $12 million in 2011.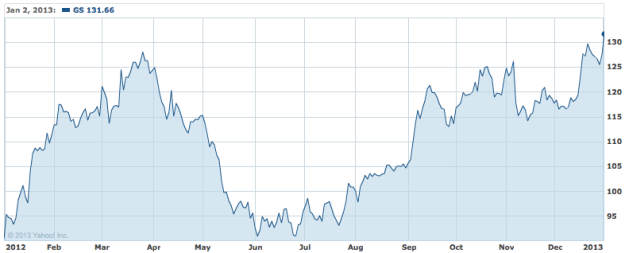 Last year, shares of Goldman Sachs surged 41 percent to finish at $128.