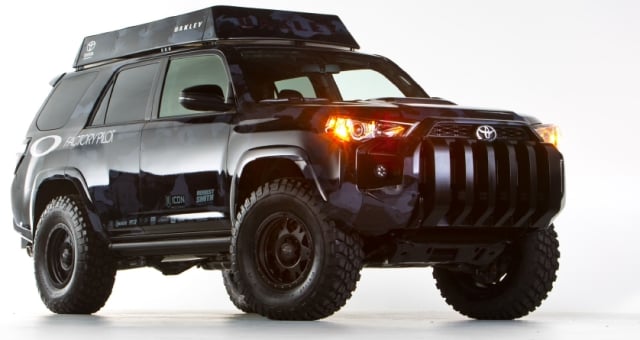 It's no secret that Apple (NASDAQ:AAPL) is interested in the interaction between vehicles and iOS-based mobile devices. For example, Apple introduced "iOS in the Car" as part of iOS 7 this year. The Cupertino-based company also holds patents on several car-related technologies, including a Bluetooth-enabled vehicle location system and an iPhone-based auto security system.
However, a team of Apple aficionados at the recent SEMA (Specialty Equipment Market Association) tradeshow took Apple's iOS-based automotive concepts even further. The Herbst Smith Fabrication team created a tricked-out Toyota (NYSE:TM) 4Runner SUV that has almost all of its electronic features controlled by iPads, reports USA Today.
SEMA is an annual tradeshow that features companies that specialize in the automotive aftermarket. The iPad-enabled 4Runner was created for a "most creative customized vehicle" competition that was sponsored by Toyota. The Oakley-themed Toyota 4Runner was designed to be the ultimate skiers' vehicle and includes a rooftop ski storage unit that is electronically activated by an iPad.