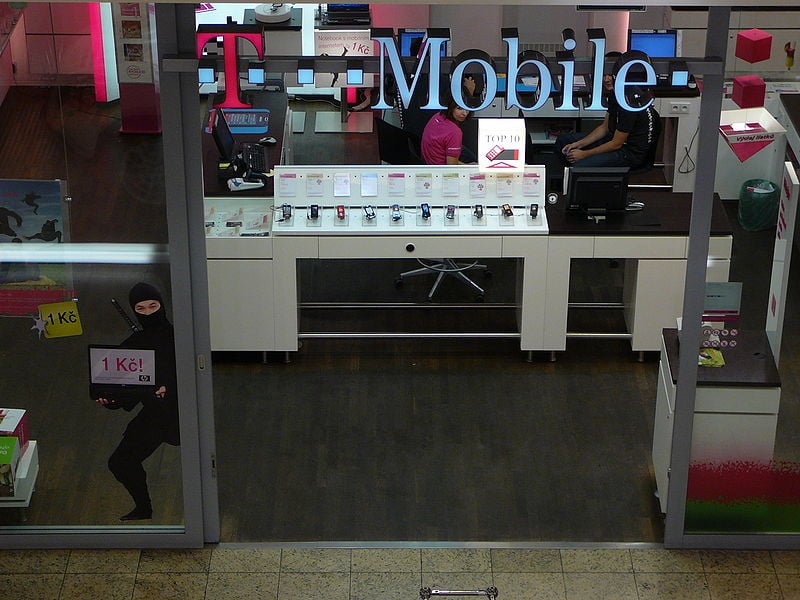 T-Mobile US (NYSE:TMUS) is going head-to-head with rival AT&T (NYSE:T) by expanding its prepaid MetroPCS service to 15 new cities, 13 of which are on the turf of AT&T-owned prepaid service Leap Wireless International (NASDAQ:LEAP).
T-Mobile acquired MetroPCS earlier this year and is now offering prepaid service through the company, running on T-Mobile's LTE network. T-Mobile decided to keep the stores and brands separate from each other. The two carriers' networks were too incompatible to combine, so T-Mobile sells phones that work on the T-Mobile network through MetroPCS prepaid plans, according to a report from Bloomberg.
AT&T bought Leap Wireless earlier this month for $1.2 billion to expand its current prepaid service, GoPhone. The company recently started allowing GoPhone prepaid customers access to its 4G LTE network with different data plans. AT&T reported earnings on Tuesday, and the company is already seeing the damage of an over-saturated market. Earnings came in below expectations, something AT&T blamed on the need to offer discounts on smartphones to woo customers into signing long-term contracts.