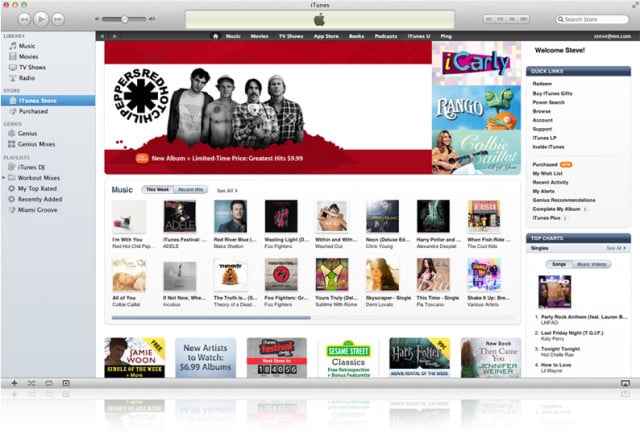 With news buzzing about the final beta version of its iOS 7, Apple's (NASDAQ:AAPL) efforts to come up with a new way of sending gifts on iTunes are also causing a stir. The U.S. Patent Office published the application by Apple for a system that would enable users to send content to other users as gifts both online and via near-field communication when users weren't accessing the Internet. It would make purchased content more easily transferable if approved.
ITunes users already have the ability to send users a gift of a song or other type of content through email or directly through the server, but this system would not require an Internet connection. The near-field communication would keep the digital-rights management authentication in place and permit transfer "to the giftee device using a peer-to-peer connection," according to the company's patent application.
Of course, one could make the point that peer-to-peer communication is at the moment impossible on iOS devices. So far, no reports have surfaced saying that fact will change with the launch of iOS 7, now in its sixth beta version with the grand master version headed to developers within weeks. Regarding the peer-to-peer communication system, copyright watchdogs will be happy to know that these gifts would have to be authenticated and paid for in order to have the transaction go through.