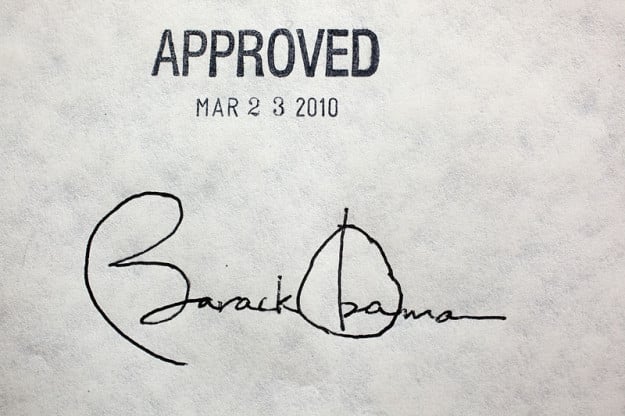 The version of the Affordable Care Act that will go into effect in January 2014 will be very different than the one envisioned by its authors and the one detailed by President Barack Obama when he campaigned for the law back in 2009. Numerous delays are the reasons for that difference; making the pages and pages of rules — the exact length of the health care reform ranges from 974 to 33,000, depending on who you ask — into reality has proved to be difficult.
In July, the Obama administration postponed two key provisions related to the health care reform. As originally written, Obamacare mandated that businesses with 50 or more full-time employees provide those workers with coverage or face penalties of as much as $3,000 per employee beginning in 2014. But that date has now been pushed back until 2015. The Affordable Care Act's requirement that the new insurance marketplaces verify consumers' health insurance status and their incomes, two pieces essential for the successful function of the exchange system, has been delayed by a year as well.
However, as it turns out, the postponement of the employer mandate was not the first delay. In February, the administration announced the delay of an important consumer protection, but that announcement was hidden in the bureaucratic language of an answer to one of 137 frequently asked questions about Affordable Care Act implementation. The limit on out-of-pocket costs, including deductibles and co-payments, written into Obamacare's pages was meant to keep expenses from surpassing $6,350 for an individual and $12,700 for a family. But a department official has confirmed that the policy has been delayed.