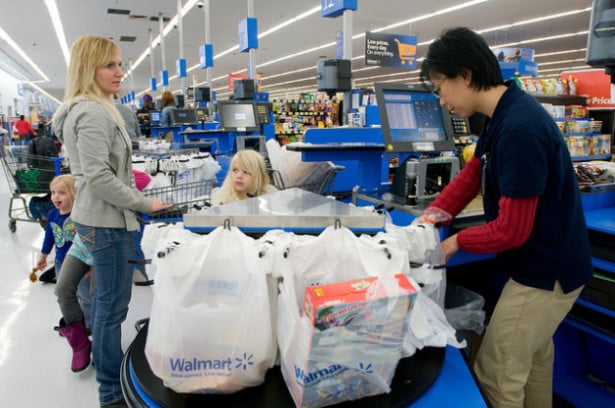 Wal-Mart Stores (NYSE:WMT) might be poised to extend its retail power even further. Not only is the retail giant continuing to expand and open new stores in places like China and Brazil, it may also be in the running for the acquisition of Asia's richest supermarket business.
Forbes ranked Octogenarian Li Asia's richest man in 2012 and his supermarket business, ParknShop, as the reason to thank for that success. Reuters reports that the enterprise operates 345 stores in Hong Kong, mainland China, and Macau, and is valued at $4 billion. But now, despite its huge success — especially in Hong Kong — Li's Hutchinson Whampoa Ltd. conglomerate is ready to take bids for ParknShop so it can more narrowly focus its efforts on its health and beauty business sectors.
Recent reports elucidate that Wal-Mart is on ParknShop's list of bidders along with a handful of other corporate and private equity buyers who were told to meet an August 16 deadline. Since Li's ParknShop and Singapore's Dairy Farm International Ltd. are what dominate the majority of Hong Kong's supermarket business, both private and corporate buyers are vying for the opportunity to expand in China and get a foot in the market. The other parties also in the process of weighing bids include Japan's Aeon Co Ltd., China Resources Enterprise Ltd., Sun Art Retail, Westfarmers Ltd., and Woolworths Ltd., as reported by Reuters.