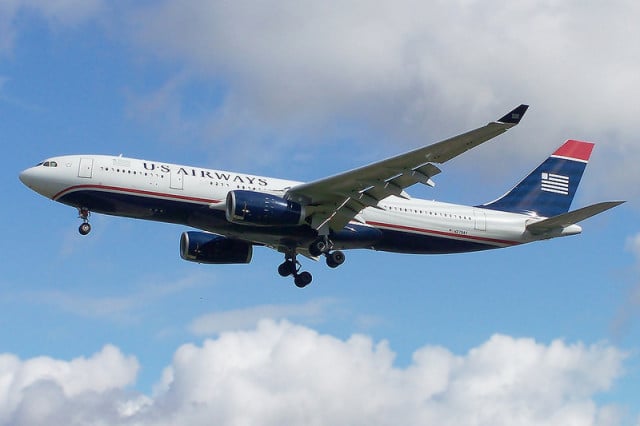 The new president of the Transport Workers Union has criticized the U.S. Department of Justice's attempts to block the proposed merger between AMR Corp.'s (AAMRQ.PK) American Airlines and US Airways (NYSE:LCC), saying that the DoJ's lawsuit will cost the union's workers raises and even their jobs.
The Transport Workers Union "represents workers at major transit systems in cities such as New York, Philadelphia and San Francisco along with workers in railroading, gaming and commercial airlines." Harry Lombardo was elected the union's international president on Tuesday, and some of his first public comments in the position were about the blocked merger. AMR Corp. and US Airways received approval from shareholders, AMR Corp.'s creditors, and European regulators before the merger was blocked by a surprise lawsuit from the Justice Department.
"The DOJ's blocking of the merger has already led to layoff notices in Tulsa where we represent aircraft maintenance workers and blocked raises and the distribution of stock to more than 20,000 hard-working TWU ground workers at American," Lombardo said in a TWU press release.