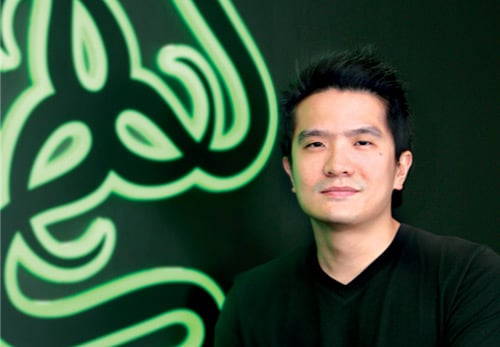 Laptop and desktop sales have been falling for years, and PC companies are trying to figure out how to revitalize their sales. In the middle of this, Min-Liang Tan, the CEO of Razer, says that the drop in sales is unnecessary.
In an interview, Tan said that PC makers are the problem. He noted that PC makers such as HP (NYSE:HPQ) and Dell (NASDAQ:DELL) are not producing innovative products. Apple (NASDAQ:AAPL) on the other hand is always on the cutting edge, and PC makers end up following Apple's lead.
At the same time, Razer is getting into the PC business, and Tan is drawing inspiration from Apple products as well. Tan wants to remake the PC market, which Vizio attempted and failed to do a couple of years ago. Razer is focusing on gaming laptops to help it reach its goal.