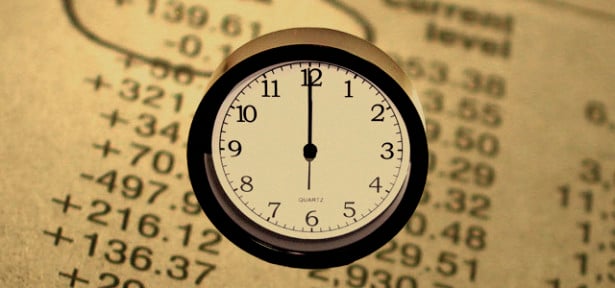 The major U.S. markets were falling Thursday after a poor weekly jobless claims report. As of 12 p.m.:
DIJA:

-0.13%

to 15306.67
S&P 500:

-0.23%

to 1685.28
NASDAQ:

-0.13%

to 3720.35
Gold:

-3.03%

to 71.3
Oil:

+1.02%

to 25.7
U.S. 10-Year:

-1.30%

to 28.82
Here are three stories helping drive the market Thursday afternoon:
1. Computer Error Pushes Jobless Claims to Post-Recession Low: Initial claims for unemployment benefits dropped 31,000 for the week ended September 7 to a seasonally adjusted 292,000 — the lowest level reported since 2006 and a figure that indicates employers have ended the long cycle of elevated layoffs that characterized the 2007 to 2009 recession.
These low numbers confounded analysts who were expecting a modest increase, and indeed, the drop was exaggerated if not completely wrong. The problem is that decline was likely caused by two states — one big and one small — that initiated a computer upgrade preventing officials from processing all the claims they received during the week due, according to a Labor Department analyst.
2. Yahoo! Here Are the Numbers Delighting Marissa Mayer: Yahoo (NASDAQ:YHOO) CEO Marissa Mayer has reported a number of significant victories since her appointment to the position more than a year ago, among them Yahoo's stock rally, its $1 billion acquisition of Tumblr, and the site's appealing homepage and email redesign.