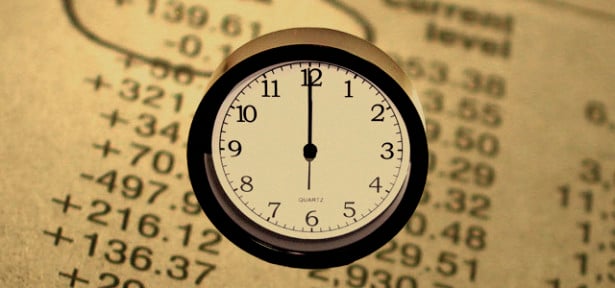 The major U.S. stocks were holding steady Thursday as investors processed economic data. As of noon:
DIJA:

-0.2%

to 15,644.97
S&P 500:

-0.13%

to 1,723.25
NASDAQ:

-0.01%

to 3,783.41
Gold:

-1.97%

to 77.63
Oil:

-1.14%

to 25.22
U.S. 10-Year:

+0.55%

to 27.23
Here are three stories helping shape the market Thursday afternoon.
1. Here Who's Really Getting Bruised by Higher Interest Rates: The recovering housing market has been an enormous source of revenue for Wells Fargo (NYSE:WFC). The bank became the largest mortgage lender in the United States following the financial crisis, responsible for nearly one in three home loans in 2012 and beating out Bank of America (NYSE:BAC) for the top spot. Wells Fargo originated more than $100 billion in new mortgages each quarter since the fourth quarter of 2011 and logged an average gain on sale margin of about 2.28 percent.
But after nearly two years of strong gains in its mortgage business, the tide appears to be turning. Interest rates have increased dramatically over the past few months and, as a result, mortgage origination and refinancing activity have generally been on the decline… (Read more.)