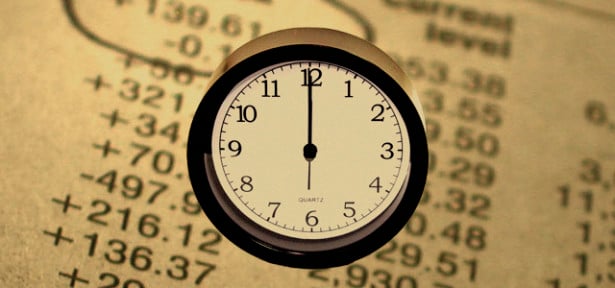 The major U.S. markets were slowly moving higher on Thursday after incoming Federal Reserve Chair Janet Yellen made her remarks on the nation's economy. As of noon:
DIJA:

+0.18%

to 15,850.14
S&P 500:

+0.34%

to 1,788.07
NASDAQ:

-0.01%

to 3,965.15
Gold:

+2.3%

to 73.54
Oil:

-0.09%

to 22.12
U.S. 10-Year:

-1.06%

to 26.96
Here are three stories helping shape the market Thursday afternoon.
1. Jobless Claims: Trending Down But Not as Much as Hoped: Initial applications for unemployment benefits fell for the fifth consecutive week, but more Americans still filed jobless claims last week than economists expected. Data from the Department of Labor's Bureau of Labor Statistics showed that in the week ended November 9, jobless claims dropped by 2,000 to 339,000 from the previous week's upwardly revised 341,000. Comparatively, economists had forecast claims to drop as low as 330,000.
For weeks, claims data have been volatile thanks to computer problems in California and Nevada, as well as October's 16-day partial shutdown of the federal government. Now, unemployment data is no longer as muddled from Washington's manufactured political crisis, meaning that the Department of Labor's data have given a much more accurate depiction of the trajectory of the labor conditions in recent weeks… (Read more.)