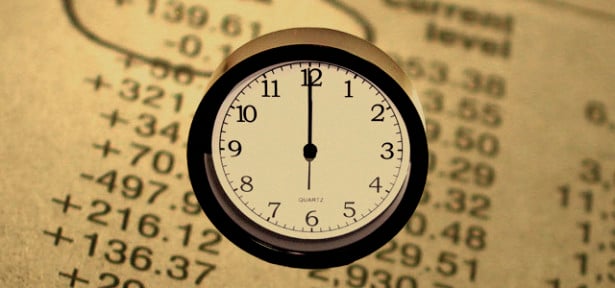 The major U.S. stocks were gaining Thursday thanks to stronger-than-expected global manufacturing data. As of noon:
DIJA:

+0.31%

to 1,4944.28
S&P 500:

+0.65%

to 1,653.44
NASDAQ:

+0.91%

to 3,632.43
Gold:

+1.21%

to 78.41
Oil:

+0.82%

to 24.71
U.S. 10-Year:

+2%

to 29.12
Here are three stories helping shape the market Thursday afternoon.
1. Don't Taper Too Fast, Manufacturing Is Just Getting Back in the Game: The U.S. manufacturing sector continued to improve in August. Markit's Flash U.S. Manufacturing PMI rose 0.2 points to a five-month high of 53.9 in August, signaling that the sector is expanding at an even faster rate than before. The indexes for output, new orders, employment, output prices, and quantity of purchases all expanded at a faster rate in August than in July.
While the preliminary data are good, they're not great. At 53.9, the manufacturing sector is expanding but only at a modest pace. The sector has consistently flirted with contraction in the wake of the crisis and will need to experience a longer period of more robust growth in order to fully heal and once again become a driving force behind the broader U.S. economy. The index for new orders, a proxy for demand, increased a full percentage point to 56.5. The employment index increased 0.2 points to 53.2… (Read more.)